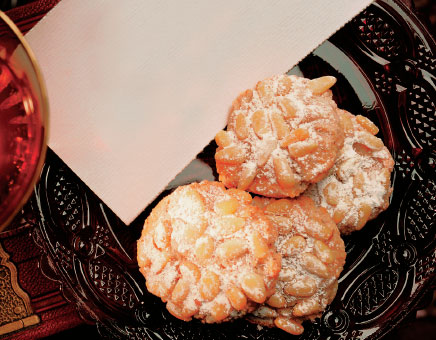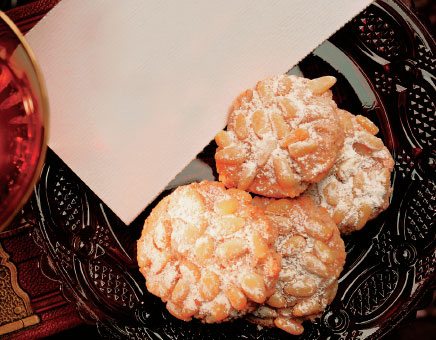 Ingredients
500g flour
1 1/2 tsp baking powder
2 1/2 tsp bicarbonate soda
3/4tsp salt
180g icing sugar
100g almond, ground
1 1/4 bowl of corn oil
50g almonds, cut into slivers
1 egg, for brushing
How to
1. Sift the flour, baking powder and bicarbonate soda in a bowl.
2. Add salt, sugar and almonds.
3. Shape into a 'nest' shape and add oil into the centre and mix into a dough.
3. Roll the dough into small balls and press a piece of sliver almond on the top.
4. Brush with egg yolk and bake at 180oC until golden brown for about 20 minutes.
MAKES ABOUT: 125 cookies
TAKES ABOUT: 40 minutes
TIP: Add more silvers of almond on top of each cookie for more crunch.