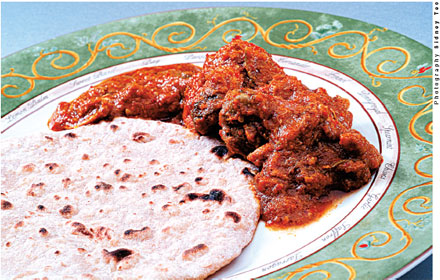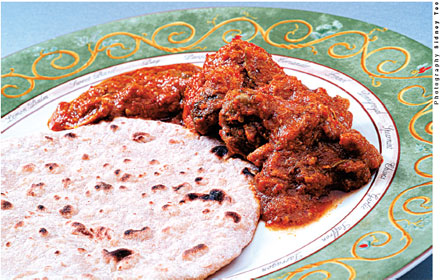 Ingredients (makes about 10)
250g wheat flour
1 tbsp ghee
1/2 cup water
How to
1. Mix wheat flour and ghee together.
2. Add water, a little at a time, kneading into a firm dough. Leave aside for 20 minutes.
3. Make into small patties and roll out into flat circles (size according to your preference) with a rolling pin on a flat surface.
4. Cook on a flat pan on stove for about 2 minutes, turning each side, till lightly brown.
SERVES: 5
TAKES ABOUT: 15 minutes, excluding 20 minutes set aside
COSTS ABOUT: $2
TIP: Serve with curry or dhal.
Chef's secret
When preparing chicken rice, one has to be aware of different cooking times for various sizes of chicken. After boiling the chicken, let it run under tap water for half an hour before chopping it up. This helps prevent the chicken from cooking within. If overcooked, the chicken will turn dry and the meat will not be smooth.