Your kids will impress everyone with this simple recipe. And the best part: no baking required!
Honey crispies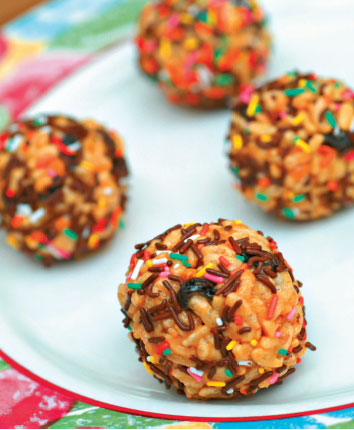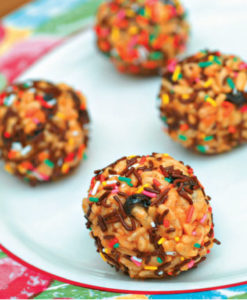 Ingredients
60g icing sugar
125ml honey
140g chunky peanut butter
60g crispy rice cereal
80g raisins
100g chocolate chips or chocolate
sprinkles or both
Chef's Tips
1. When shaping the balls, press firmly so that it does not break when you lift it to put on the tray.
2. Refrigerating the honey crispies helps to keep them firm.
How to
1. Place a sheet of non-sticky paper on a cookie tray to make sure the cookies don't stick to the tray.
2. Place the icing sugar, honey and peanut butter in a medium bowl.
3. Using a wooden spoon, stir until well mixed.
4. Stir in the rice cereal and raisins.
5. Using your hands, shape mixture into 2cm balls.
6. Roll balls with chocolate chips or sprinkles and place on the cookie tray.
7. Refrigerate for 1 hour. Cookies should be firm when touched.
8. Place in a tightly covered container and store in refrigerator or serve immediately.
MAKES ABOUT: 8 -10 pieces
TAKES ABOUT: 15 minutes
COSTS ABOUT: $4