Ed: This is an award-winning dish by Malaysian-born chef and now Director of Kitchens of Tung Lok Group, Sam Leong. The ingredient list is quite long but the steps are relatively easy. Enjoy!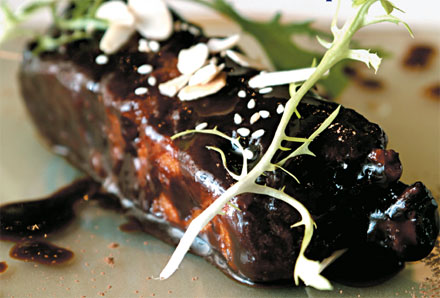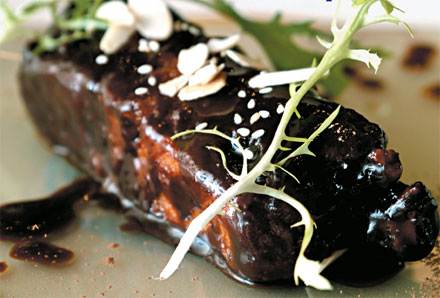 Ingredients
200g belly ribs (for 1person)
Seasoning (for 10 persons,
adjust accordingly if desired):
2 tsp bicarbonate of soda
80g soy sauce
80g sugar
24g plain flour
32g cornflour
10g minced garlic
2 eggs
8g dark soy sauce
10g Chinese white wine
1g fresh rosemary
1g fresh bay leaf
2g fresh wolfberry juice
Coffee ribs sauce (for 10 persons,
adjust accordingly if desired):
1 bottle tomato ketchup
80g plum oil
90g orange jam
90g apple jam
8g salt
192g sugar
48g cocoa powder
6g coffee powder
250g vegetable stock
Garnish
How to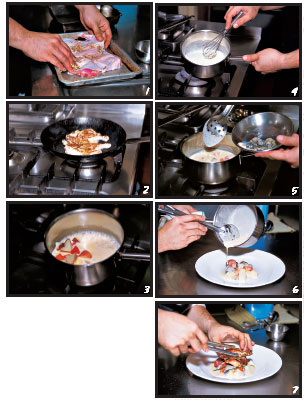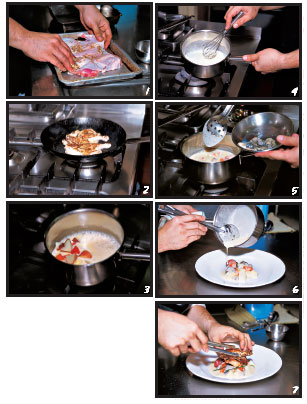 1. Marinate pork belly ribs with seasoning for 6 hours. Set aside.
2. In a pre-heated oven at 220°C, bake pork belly ribs for about 15 minutes. Remove from oven.
3. In a wok, add coffee sauce and belly ribs, Cook for 20 seconds.
3. Garnish with mixed greens and serve.
Takes about: 20 minutes, excluding 6 hours to marinate